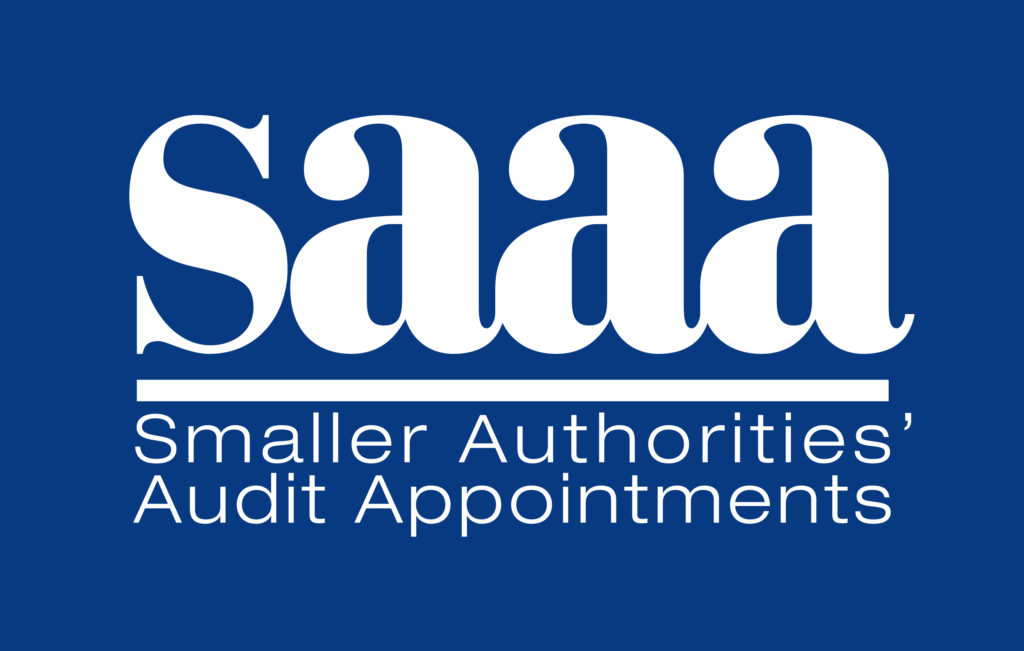 Smaller Authorities' Audit Appointments (SAAA) has announced its new Board to lead its development over the next few years and into the next procurement round for external audit/assurance for smaller authorities (under £6.5 million annual income/expenditure).
David Bowles (Chair)
A CIPFA qualified accountant, David has extensive experience in the public and private sectors including Chief Executive of four different Councils, notably Lincolnshire County Council. More recently he conducted special investigations and reviews into complex governance matters in the NHS and local government, often issuing public reports. He has strong Non-Executive Director experience including the Audit Committee of CIPFA and Chair of a large NHS Acute Trust in England. He is currently a Non-Executive Director with the National Police Chief's Council, on their Audit and Assurance Board, and is on the Council of Protect, the whistleblowing charity.
Chris Pope OBE (Independent Director)
After a full career in the Army, Chris spent four years in the private sector and subsequently held several senior posts in London Boroughs chairing the East London Councils procurement board and initiating the merger of Newham and Havering Council support services becoming the first MD of their joint venture. He joined the Civil Service as Commercial Director at the Department for Business, Innovation and Skills responsible for procurement and supply chain management of the department and his last role was as Chief Operations Officer of HM Land Registry.
Elizabeth (Liz) Sandwith (Independent Director)
Liz is an internal auditor by trade serving as a Head of Internal Audit for several private, financial services and public sector organisations. She is the chief professional practices advisor to the Chartered Institute of Internal Auditors. For 6 years she was a Board member, Deputy Chair and Chair of the audit and risk committee of a Leeds based Social Housing Association. She has recently become a member of a Multi Academy Trust Board and Chair of Governors for a Local Accountability Board.
Andrew Davies (Independent Director)
Andrew has extensive experience of the public (including regulated audit), private and voluntary sectors. He was a senior manager at the Audit Commission from 2000 to 2013, responsible for procuring and appointing auditors to public bodies (including smaller authorities), contract compliance and setting of statutory audit fees. From 2013 to 2023 Andrew was an ombudsman for the Financial Ombudsman Service and, since 2017, has supported SAAA's quality review process.
Martin McNeill (Independent Director)
Martin continues in the Independent Director role that he has held since SAAA was established. Formerly Director of Management Services at the Audit Commission, he advised the Commission on the design of its procurement model for audit services, including the limited assurance regime for smaller authorities. He currently works as a governance consultant in further education and is Clerk and Company Secretary to Morley College London.
Member Directors
Peter Bateson (Association of Drainage Authorities https://www.ada.org.uk/);  Jonathan Owen (National Association of Local Councilshttps://www.nalc.gov.uk/); and  Michael King (Society of Local Council Clerks https://www.slcc.co.uk/) continue as Member Directors representing the national sector organisations that set up SAAA.
SAAA would like to thank its departing Board Members, Mike Attenborough-Cox (Chair) and Lizzie Peers (Independent Director) for their contributions setting up the company from scratch, securing 100% buy-in from authorities, completing two cost effective procurement rounds and securing a good relationship with other national stakeholders, government and smaller authorities.